Tel: Basingstoke 01256 327273

Members Only
Snooker, Pool, Darts & Entertainment Club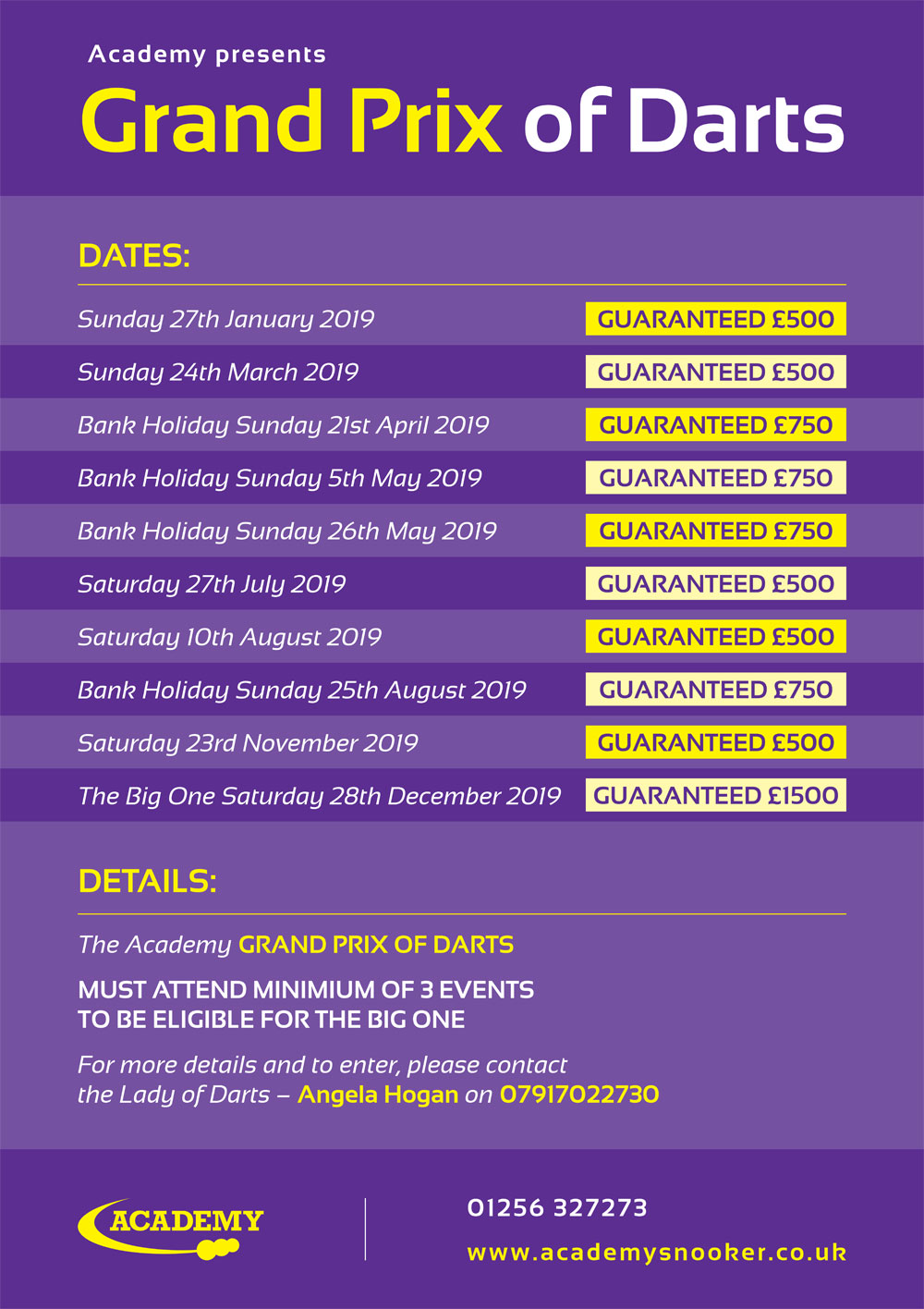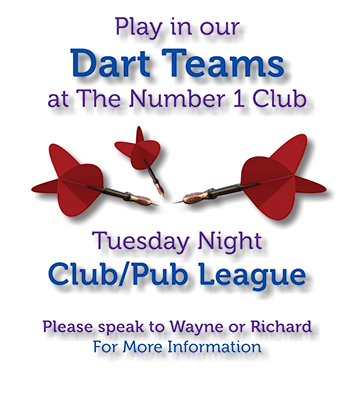 Number 1 for Darts in Basingstoke
10 Dart Lanes with electronic scorers
Basingstoke's Number 1 Social Club is now the
Home Venue for 5 Dart Teams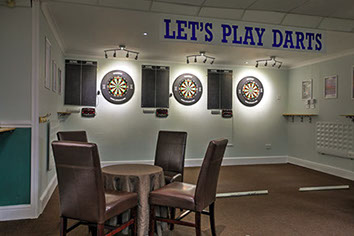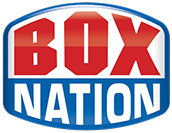 Coming Soon
Singles League
Free Entry
MEMBERS ONLY
Wednesday Darts - Academy Singles League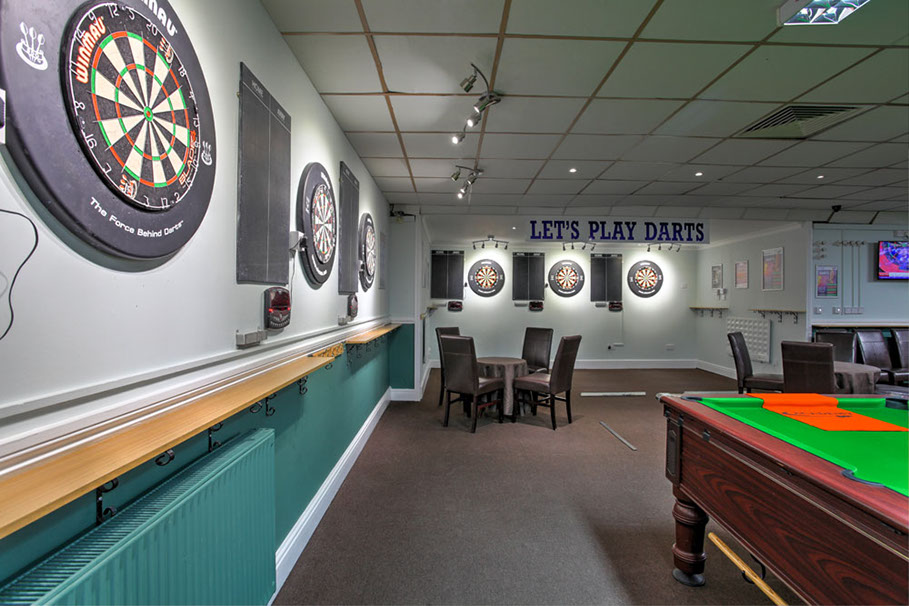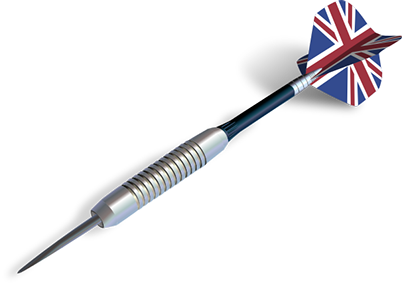 WATCH LIVE SPORTS ON OUR BIG SCREENS
BERT & PHYL KELLY PAIRS DART COMPETITIONS HELD 23RD OCTOBER AT THE ACADEMY CLUB
20TH ANNIVERSARY YEAR
IN AID OF ST MICHAELS HOSPICE
Once again the generous dart players of Basingstoke gathered to play the Bert Kelly Men's Pairs and the Phyl Kelly Ladies Pairs to raise money for St Michaels Hospice. This year's competitions were held once again at the Academy Club with both Men's and Ladies pairs being played.
The year was a special year, marking the 20th Anniversary of these events, which are held annually to honour the great work both Bert and Phyl Kelly did for darts in and around Basingstoke & Hampshire. The competitions were previously known as the Carnival Pairs, which they organised together for over 40 years.
The Phyl Kelly Ladies Pairs winners this year was once again Debbie Shadwell & Angela Hogan, who retained their title by beating Gill Brown and Lesley Wilson in the final.
The Bert Kelly Men's Pairs winners this year were Tony Parker and Ricky Cull, who beat the defending champions Paul Hogan & Dave Cummings in the final. This year's losing Semi Finalists were, Graham Hardy and Rob Cullen & Mark Petchey and Ricky Humber, last year's Runners up.
I have attached photographs of the winners in both competitions.
This year, thanks to everyone's generosity we raised £210 for St Michaels Hospice.
On behalf of the charity, we would like to thank all those who attended and donated to help make this year's event a success once again. Thanks to the Basingstoke Darts League for advertising and promoting the event. A big thank you to the Academy Club for hosting the event and suppling the trophies and their bar staff for their help and support.
John & Tracey Bartlett
Competition Organisers
TRIBUTE AND MEMORIAL DARTS COMPETITIONS 2018 Held at the Academy Snooker Centre - Basingstoke Saturday 27th October 2018
The Tribute and Memorial Dart Competitions, previously known as the Brian Fox & Bob Anderson Snr memorial darts, was once again hosted and sponsored by the Academy club, in aid of the Heart of darts charity.
The idea of the day is to bring the darting family together in memory of and to pay tribute to those who are no longer with us. It is a great day of darts while raising money for charity, to help those less fortunate than ourselves.
John Bartlett, the event organiser, thanked everyone for coming and asked for everyone in the club to take a few minutes to pay their respects to our loved ones, family and friends. As a mark of respect and remembrance, everyone joined a round of applause whilst John Bartlett read out the names on the role of honour. John Bartlett, also paid tribute to Roy Blackman, who sadly passed away the day before this event. Everyone raised a glass to Roy who was a genuine, lovely and funny man, well known in and around Basingstoke and Tadley, who will be sadly missed by all that knew him.
The Tribute & Memorial Pairs:
This year's winners were Scott Vickery and Dave Edwards, beating Ricky Cull and Ricky Humber in the final.
The Tribute & Memorial Singles:
This year's title was once again won by Mark Petchey, beating Ricky cull in the final.
John and Tracey Bartlett, the organisers, were very pleased with what was a very successful, enjoyable & emotional day. A big thank you to everyone that attended and helping us raise a total of £1, 205 for charity. Those Charities benefiting this year were the Heart of Darts (£785), ICU Southampton General Hospital (£300), Alzheimer's Society (£80) and Cancer Research (£40). The money collected was raised from sponsorship, auction, entry fees, prize money, a raffle and heart of dart pens, key ring torches and pins.
Huge thanks goes to Jason Waite who donated prizes and helped with the Auction, to those who bid in the auction, to Bobby Bartlett for the canvases he painted and donated and to the winners & runners up for donating their prize money.
Our thanks also go to the Academy snooker centre for their continued support and all the staff involved in helping making this event a success. We look forward to next year's event and hope to see you all there.
John & Tracey Bartlett – Organisers October 2018
Copyright 2015 Regentwel Entertainment Ltd